FuB Type Duct Rubber Compensator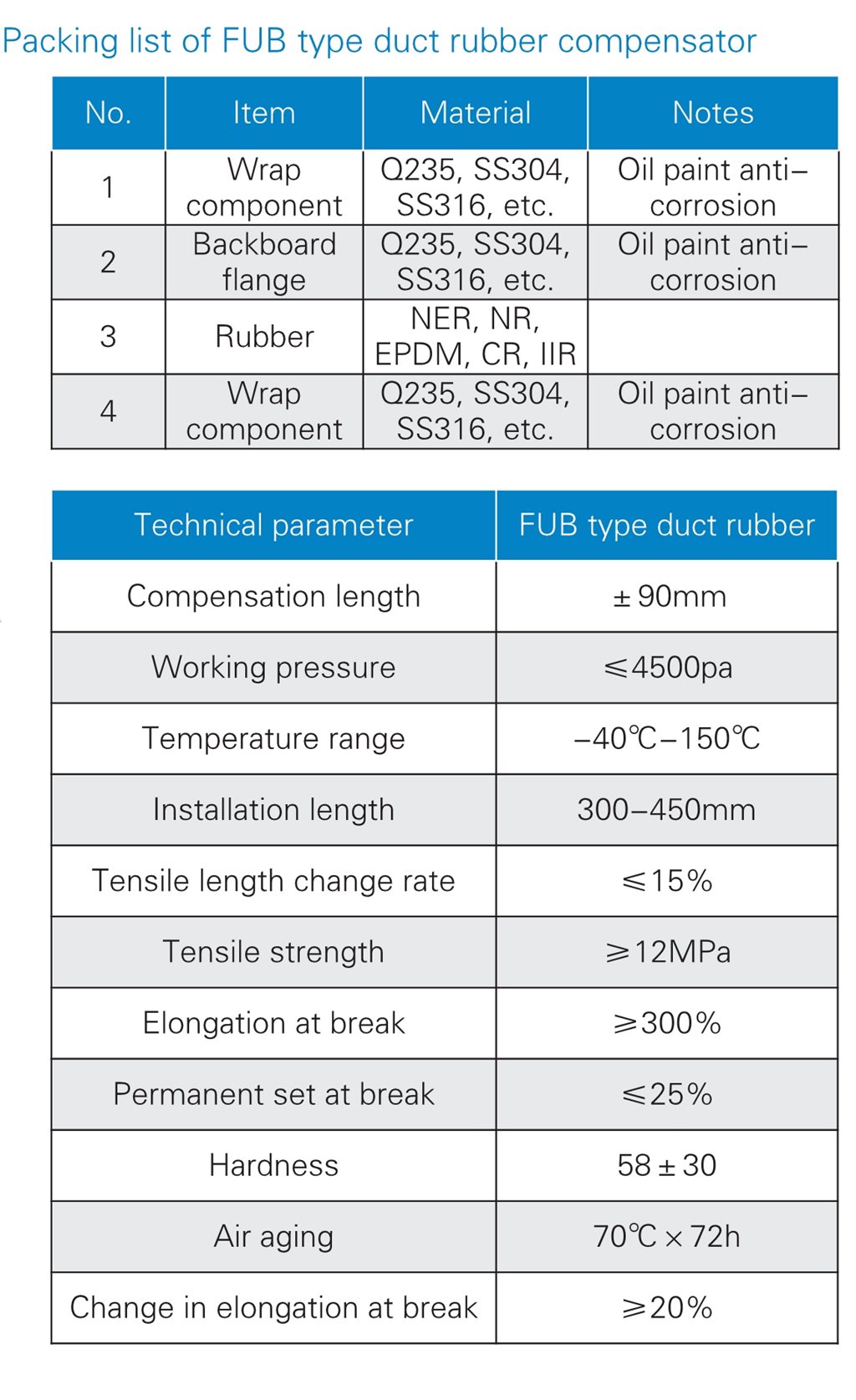 FUB type duct rubber compensator is an independent research product of our company,its corrugation is w ider and higher than similar products, which makes it has a larger compression, extension, angle direction, crosswise and deflection displacement. It is an extrem ely ideal pipe fitting for shock absorption, noise reduc tion, smoke prevention and dust control in environmen tal protection area.
Air duct rubber compensator has excellent sound absorption, shock insulation functions, it has already widely applied in all kinds of dedusting, air supply and exhaust duct, gas duct, gas piping, compressed air flue pipeline, air conditioner pipe industries and equipments. It is popular with large and medium iron and steel enterprises for its outs tanding properties.
FUB type duct rubber compensator is composed of flange, corrugated rubber and sleeve; there are round, square and reduce shapes; structural style: welding type and flange type.
Product features of FUB type duct rubber compensator:
1 Reasonable structure, good elasticity, small acting force to piping support.
2.Absorb vibration, reduce noise, insulate thermal and dust, beneficial for environmen tal protection.
3.Prevent damage which caused by connected support or equipment foundation sink, convenient for install and
maintain.
4.Wear—resisting, heat—resisting, aging—resisting, corrosion—resisting and long service life.
5.Small resistance, light weight, no dust stratification, its property is superior than other compensation devices.
6.Wide medium temperature resistant range:—40°C—1 50°C.